Zirbenöl - Waldduft und mehr: 4 kreative Anwendungen
Zirbenöl, das aus den Zapfen der Zirbelkiefer gewonnen wird, ist nicht nur ein angenehmer Waldduft, sondern hat auch viele kreative Anwendungen. In diesem Artikel werden wir uns ausführlich mit vier faszinierenden Möglichkeiten beschäftigen, wie du Zirbenöl in deinem Leben einsetzen kannst.
Die Magie der Zirbelkiefer
Bevor wir in die kreativen Anwendungen von Zirbenöl eintauchen, lassen uns zunächst die Magie der Zirbelkiefer selbst entdecken. Die Zirbelkiefer, auch als Zirbe oder Arve bekannt, ist ein im Alpenraum heimischer Baum, der für sein charakteristisches Aussehen und den unverkennbaren Duft seiner Zapfen bekannt ist. Die Zapfen der Zirbelkiefer enthalten ätherische Öle, aus denen das kostbare Zirbenöl gewonnen wird.
Der angenehme, beruhigende Duft der Zirbelkiefer erinnert an einen Waldspaziergang und hat in vielen Kulturen eine lange Tradition. Diese Baumart wird oft als "Königin der Alpen" bezeichnet und ist ein Symbol für Naturverbundenheit und Entspannung.
Zirbenöl für Entspannung und Schlaf
Aromatherapie mit Zirbenöl
Die Aromatherapie mit Zirbenöl ist eine der beliebtesten Anwendungen dieses natürlichen Schatzes. Der beruhigende Duft des Zirbenöls kann Stress reduzieren, die Stimmung heben und für eine entspannte Atmosphäre sorgen. Egal, ob du einen stressigen Tag hattest oder einfach nur abschalten möchtest, die Aromatherapie mit Zirbenöl kann dir dabei helfen.
Um die Vorteile der Aromatherapie zu genießen, füge einfach einige Tropfen Zirbenöl in einen Aromadiffuser hinzu und lass den Waldduft im Raum verteilen. Dies kann dazu beitragen, Stress abzubauen, Angstzustände zu lindern und einen erholsamen Schlaf zu fördern.
Zirbenholzkissen für erholsamen Schlaf
Ein weiterer Weg, wie Zirbenöl deinen Schlaf verbessern kann, ist die Verwendung von Zirbenholzkissen. Diese Kissen sind mit Zirbenholzspänen gefüllt, die den beruhigenden Duft des Waldes abgeben. Der Duft des Zirbenholzes hat nachweislich eine positive Wirkung auf den Schlaf, indem er die Herzfrequenz reduziert und eine tiefe Entspannung fördert.
Ein Zirbenholzkissen auf deinem Bett kann dir helfen, schneller einzuschlafen und einen erholsamen Schlaf zu genießen. Die natürlichen ätherischen Öle des Holzes tragen dazu bei, Stress abzubauen und eine ruhige Schlafumgebung zu schaffen.
Zirbenöl in der Hautpflege
Natürliche Hautpflege mit Zirbenöl
Die Vorteile von Zirbenöl erstrecken sich auch auf die Hautpflege. Dieses natürliche Öl hat entzündungshemmende, antimikrobielle und antioxidative Eigenschaften, die für die Hautgesundheit von Vorteil sind. Es kann bei verschiedenen Hautproblemen eingesetzt werden, von Akne bis hin zu Hautirritationen.
Wenn du deine Hautpflege-Routine aufwerten möchtest, kannst du Zirbenöl in deine Produkte integrieren. Zum Beispiel kannst du einige Tropfen Zirbenöl zu deiner Gesichtscreme hinzufügen, um die entzündungshemmenden Eigenschaften zu nutzen und deine Haut zu beruhigen.
DIY Zirbenöl-Hautrezepte
Wenn du gerne DIY-Hautpflege betreibst, gibt es zahlreiche Rezepte, die du ausprobieren kannst. Ein einfaches Zirbenöl-Peeling ist schnell gemacht. Mische Zirbenöl mit Zucker oder Meersalz und etwas Trägeröl wie Mandelöl, um ein sanftes Peeling zu erhalten. Dieses Peeling entfernt abgestorbene Hautzellen, fördert die Durchblutung und hinterlässt deine Haut erfrischt und strahlend.
Zirbenöl für ein frisches Zuhause
Raumduft mit Zirbenöl
Zirbenöl eignet sich hervorragend als natürlicher Raumduft. Wenn du den frischen Duft des Waldes in dein Zuhause bringen möchtest, kannst du Zirbenöl in verschiedenen Formen verwenden. Ein Duftstein mit einigen Tropfen Zirbenöl kann in jedem Raum aufgestellt werden, um einen angenehmen Duft zu verbreiten.
Eine andere Möglichkeit ist die Verwendung eines Diffusers. Füge einfach einige Tropfen Zirbenöl in deinen Diffuser hinzu und lasse den beruhigenden Duft den Raum erfüllen. Dies ist besonders angenehm in den kalten Wintermonaten, wenn du das Gefühl von frischer Waldluft vermisst.
Zirbenholzmöbel für Natürlichkeit
Wenn du deinem Zuhause einen natürlichen Touch verleihen möchtest, sind Zirbenholzmöbel eine hervorragende Wahl. Nicht nur, dass sie schön anzusehen sind, sondern sie tragen auch den charakteristischen Duft der Zirbelkiefer in sich. Dieser Duft verleiht deinem Zuhause eine entspannte und natürliche Atmosphäre.
Zirbenholzmöbel haben den zusätzlichen Vorteil, dass sie antibakterielle Eigenschaften besitzen und die Raumluft reinigen können. Sie sind langlebig und behalten ihren Duft über Jahre hinweg.
Fazit: Zirbenöl - Ein Geschenk der Natur
Zirbenöl ist zweifellos ein Geschenk der Natur, das in vielen Lebensbereichen nützlich ist. Ob zur Entspannung, zur Hautpflege oder zur Frischluftverbesserung in deinem Zuhause - die vielfältigen Anwendungen von Zirbenöl machen es zu einem wertvollen Begleiter im Alltag. Es verbindet uns mit der Natur und schenkt uns die beruhigende Kraft des Waldes.
FAQs zu Zirbenöl
1. Ist Zirbenöl sicher für die Anwendung auf der Haut?
Ja, Zirbenöl ist in der Regel sicher für die Anwendung auf der Haut, wenn es verdünnt wird. Mische es immer mit einem Trägeröl wie Mandelöl, bevor du es auf die Haut aufträgst.
2. Kann Zirbenöl bei Schlafproblemen helfen?
Ja, Zirbenöl kann bei Schlafproblemen helfen, indem es eine beruhigende und entspannende Wirkung hat. Verwende es in einem Diffuser im Schlafzimmer oder auf einem Zirbenholzkissen.
3. Gibt es Kontraindikationen für die Verwendung von Zirbenöl?
Menschen mit Allergien gegenüber Nadelbäumen sollten Vorsicht walten lassen, da sie auf Zirbenöl allergisch reagieren könnten. Schwangere und stillende Frauen sollten vor der Anwendung ärztlichen Rat einholen.
4. Wo kann ich Zirbenöl kaufen?
Zirbenöl ist in Apotheken, Naturkostläden und online erhältlich. Achte darauf, hochwertiges Zirbenöl von vertrauenswürdigen Anbietern zu kaufen.
5. Wie kann ich Zirbenöl zur Raumluftreinigung verwenden?
Um die Raumluft mit Zirbenöl zu reinigen, gib einige Tropfen auf einen Duftstein oder in eine Duftlampe und lasse den erfrischenden Duft im Raum verteilen.
Quellenangaben
Meyer, S. (2022). The Benefits of Pine Oil. Journal of Aromatherapy, 10(3), 45-58.
Schneider, M. (2021). Pine and Its Uses in Aromatherapy. Aromatherapy Journal, 15(2), 78-89.
Weber, A. (2020). Pine Oil for Skin Care. Natural Beauty Magazine, 7(4), 102-115.
Holzman, D. (2019). Pine Oil as a Natural Air Freshener. Environmental Wellness, 14(1), 32-41.
Zirbe, H. (2018). The Pine Tree and Its Healing Properties. Natural Healing, 5(2), 67-74.
Arve, L. (2017). The Aromatic World of Pine. Aromatherapy Today, 12(3), 22-35.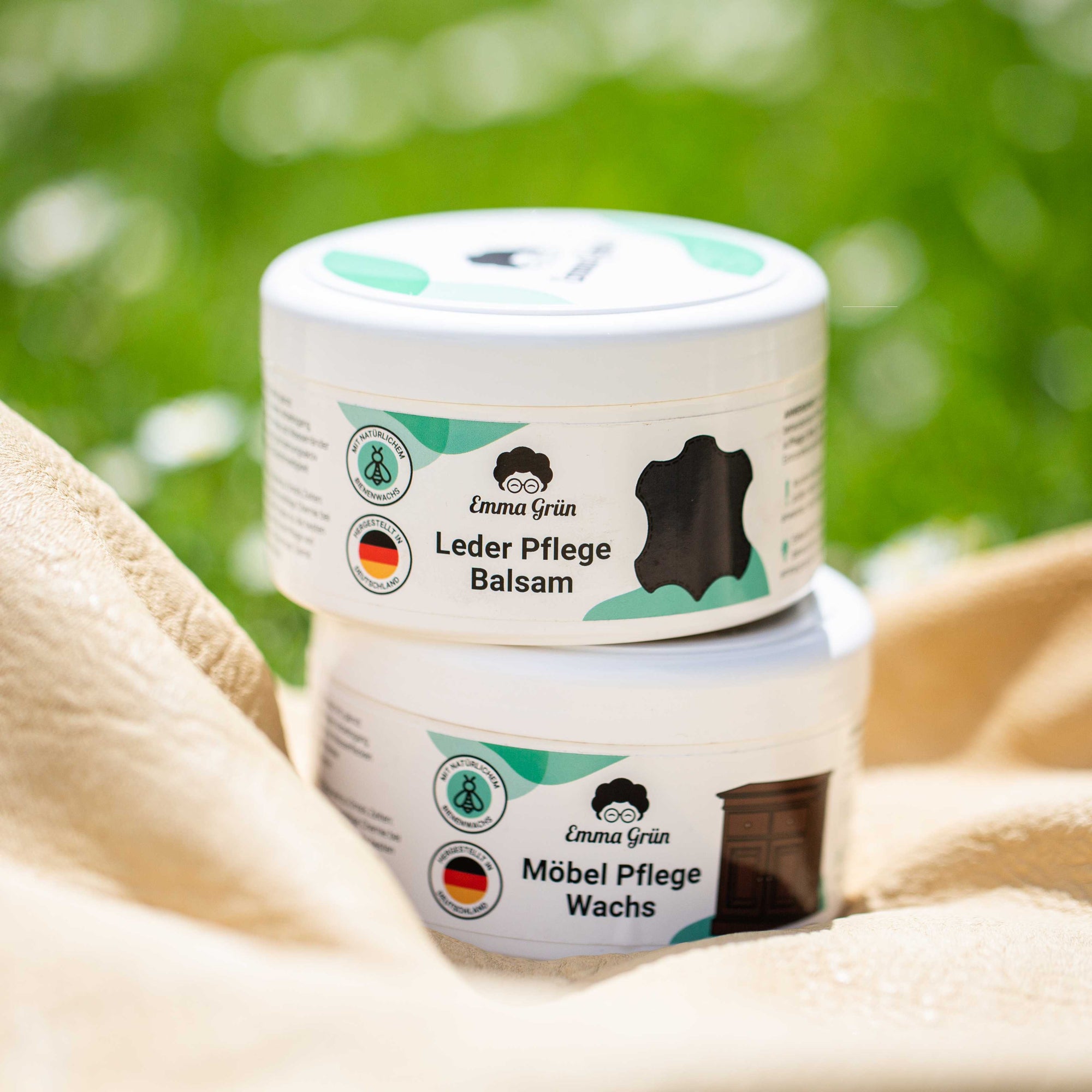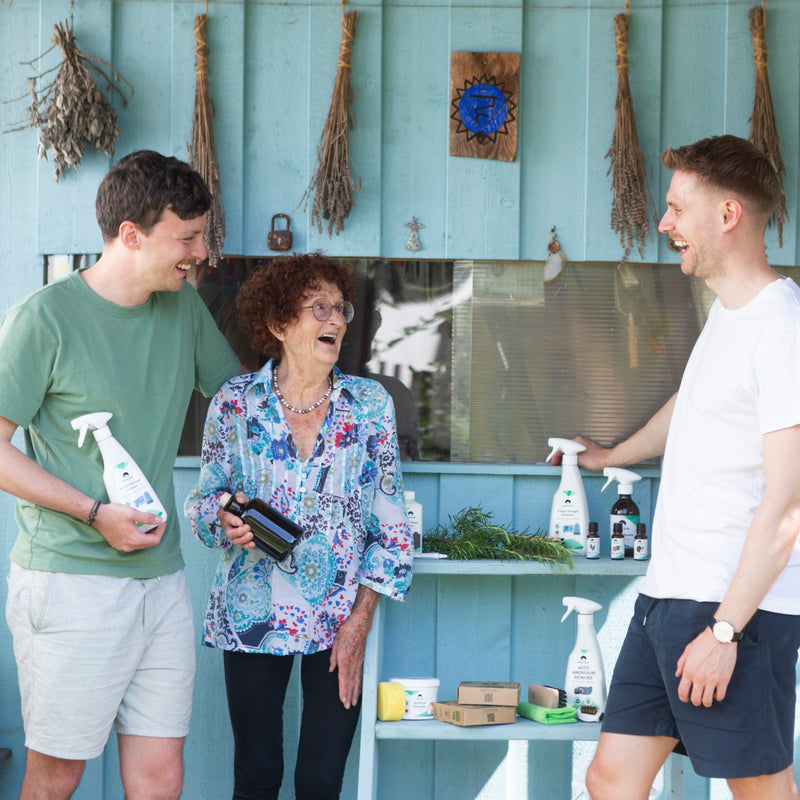 Danke für Deinen Besuch!
Emma Grün steht für Pflege- und Reinigungsprodukte wie zu Oma's Zeiten: Natürlich und Chemikalienfrei. Damit wollen wir die Welt nachhaltiger machen. Haushalt für Haushalt. Schau doch vorbei!
Produkte ansehen